Click the image below to visit my official YouTube channel, or visit each video individually below. Be sure to "Like" and "Subscribe"!

ASK WEATHERSBY: Season 2!

Human Juicer Infomercial
A WISH FOR THE NEW YEAR FROM MARTIN GREY
A HOLIDAY MESSAGE FROM MARTIN GREY
Jameson and Friends Annual Christmas Spectacular !
Tis the Season

Rudolph the Red Nosed Reindeer

All Christmas Time To Me (WGN Morning News)
Jameson talks National Catfish Day (WGN Morning News) 
Ghostbusters (Tribute

Knights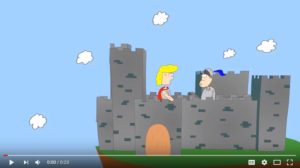 (Voice: Knights 1 & 2)
Celebrate
(The voice of the Old Man)
Underhanded Improv – Downtown Vegas Improv Festival
Poker Night
Underhanded Improv at Unexpected Productions (Seattle)
 
Underhanded Improv at the Oklahoma Improv Fest

"Ask Weathersby" – An Inquisitive Webseries
(all episodes)

"We Are Their Voice" – An ASPCP Commercial
Turtle Press Conference
Kangaroo Responds to Punch Video
The Color of Fleece
Lambs to the Slumber (episode 101)
(the voices of the Knight Lights and Phil the Flea)
David Duchovny (Cover)
Underhanded Improv, Live at the Bongo After Hours Theater
Season's Greetings from Underhanded Productions
Little Ghost
Happy Labor Day From Underhanded Productions
Underhanded Improv at the Gatlinburg Improv Fest
Happy Holidays from Underhanded Improv
Baaxter and the Wolf
Underhanded Improv at ASIF
National Puppy Day
Pack Up Music Video
Underhanded Improv at the Big Little Comedy Fest
Merry Christmas from SNORF
Merry Christmas from Underhanded Productions
Audrey II Test


NGPC & WGN: National Handshake Day
(As Ferdinand)
Cute Dog Says I Love You

Scarecrow
Weirdos Presents Strange Tales Promo